What We Do
Marketing Zone is an industrial marketing agency specializing in B2B digital marketing strategies and SEO services for industrial and precision manufacturers. Our specialized knowledge of engineering and technical products empowers us to create content for your website like no other agency.
Simply put, we know manufacturing.
At Marketing Zone, we develop and implement strategic online marketing plans that generate highly qualified sales leads. Our user-centered approach optimizes websites for top rankings in search engines.
Key Marketing Strategies
Make it fast – Websites hosted on super-fast, high-performance servers
Make it clear – Accurate technical content keeps search-engine users coming back for more
Make it matter – Proof of results provided through analytical reporting
We help manufacturing clients accustomed to traditional marketing make the successful leap to digital marketing.
Contact Marketing Zone today to turn your website into a profit-building machine!
Our Philosophy
Our unique background has positioned us as thought leaders and pioneers in SEO and content marketing for industrial manufacturers. We are passionate about digital marketing, and passionate about making digital marketing better for manufacturers.
We believe in giving away information for free to earn our clients' trust. When people seek to solve a technical problem using a search engine, we want our websites to offer the best information.
We believe in honesty, accountability and seek to build transparency into all business relationships.
We welcome competition as a means of growth. Real competition in the industry helps everyone grow. Bring it on.
Sales and Marketing Team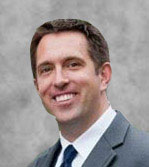 Mike Bangasser is the industry leader and strategic thinker behind Marketing Zone and Best Technology. As a former process engineer in medical device manufacturing at Boston Scientific, he understands the challenges of communicating highly technical product details to clients. He enjoys identifying new marketing opportunities for the many manufacturing partners he works with.
His background includes a B.S. degree in mechanical engineering from Marquette University, and coursework toward a master's degree in business administration (MBA) from the University of Minnesota Carlson School of Management.
Mike enjoys snowmobiling, skiing, boating, and spending time with his family. He is the recipient of the Leading with Faith award from the Archdiocese of St. Paul and Minneapolis.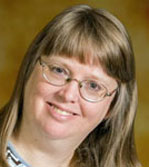 Cheryl Bader is the web developer and marketing engineer keeping our digital marketing machine fine-tuned and optimized. She specializes in delighting clients with high-performance websites and delivering qualified leads via search-engine optimization. She enjoys translating highly technical information into a format that can be easily understood by a website user.
Her background includes a B.A. degree in English from Macalester College, and coursework toward a master's degree in software engineering from the University of St. Thomas.
Outside of work, she enjoys reading, travel, and exploring the many nature trails and parks of the Twin Cities metro area with her husband. She is especially proud of the publication of her novel for children.
Ready to learn more?