Case Study: Best Technology
A regional manufacturing equipment sales group expands its reach to a global audience.
1,031%
Website traffic increase since 2013
Complete sales process transformation… From traditional to online inbound lead generation.
189%
Website lead generation increase since 2013
Exponential growth in online presence… Successful online presence put an end to cold calling.
20%
or more
Gross profit increase year-over-year since 2013
Long-term strategy, Long-term results… Simple goals, explosive compounded results.
Case study: The changing landscape for marketing industrial equipment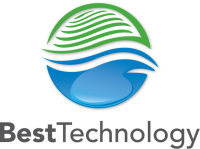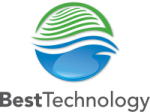 Best Technology is a leading supplier of chemical process, electropolishing and passivation equipment for medical device and aerospace industries.
As process manufacturing equipment experts since 1992, Best Technology needed to extend its reach to fuel growth into the future.
The challenge
Engineers and manufacturing companies were restricting the number of face-to-face meetings and cold calls. The only option was to adapt to changing customer preferences, or customers were going to find other sources for their manufacturing equipment needs.
Trade shows had been declining in lead generation quantity and quality for years in manufacturing, medical device, and aerospace industries. There was no longer an ROI justification to exhibit at a trade show but seemed to be no alternative either. The one-time large investment for months' worth of leads was no longer.

Best Technology attempted to work with traditional digital marketing agencies but the agencies didn't understand the highly technical products. This resulted in poorly written content and lack of positioning the company as the subject-matter expert of process manufacturing equipment online. In addition, online paid advertising (PPC and banner ads) had a poor long-term ROI similar to trade shows, and only produced short-term results.
The solution
Marketing Zone's comprehensive approach changed all this for Best Technology. Best Technology took the long-term approach to become a thought leader online, providing valuable information for engineering clients, and focused on search-engine organic positioning.
That long-term approach continues to pay off in exponential ROI years later. Best Technology's industry-specific technical information now appears at the top of hundreds of Google's search results – for free, not paid advertising.
As a result, Best Technology receives over 10 times the website traffic and almost 3 times the number of website inquiries from qualified leads each month, as well as a healthy 20% (minimum) year-over-year increase in gross profit for over 6 years.
Solve online industrial marketing challenges
Marketing Zone works only with industrial, technical and manufacturing companies and understands what it takes to market highly technical industrial equipment, manufacturing products and services. The technical writing team is extremely experienced in writing content for an engineering audience and knows how to optimize that content for top search-engine rankings.
Set up a free consultation today on how Marketing Zone can transform your website into a lead-generating machine that benefits your company's bottom line for years to come.