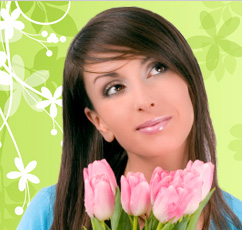 Get ideas for marketing during the spring. People want to get outside and garden, fix up their homes and get ready for summer parties, weddings, graduations.
These articles may be helpful in giving you ideas for how to attract more customers during the spring time to your business.
45 marketing ideas to help you with retail store marketing to attract more customers to your retail store and generate more business and referrals from your existing customers.
This is our "must do" list of what will have the best return on both your time and money in marketing your small business. Don't get caught up in all the hype. Focus on being brilliant at the basics. Use this checklist to grade yourself on what you're doing and what you need to be doing to grow your business.
More ideas to help you with Spring time marketing
Learn how to hire a search marketing and advertising expert
How to generate qualified leads
How to market yourself and your company on LinkedIn