What is a website landing page?
A landing page is a page that's been created specifically to "catch" traffic that comes in as the result of a focused campaign (like a search PPC ad, an email program, or even a print ad) and convert that traffic.
Creating campaign-specific landing pages is an important part of the conversion process.
Sometimes seeing examples of website landing pages is the best way to learn what you can do to create a website landing page for your site that will achieve your goals (purchase, registration, building your email newsletter list, etc.).
This example is from Daily Worth, a website that wants your email address to send you a daily tip (with an ad on it). The landing page is very simple to keep you on track for what they want you to do: give them your email address and permission to add you to their list.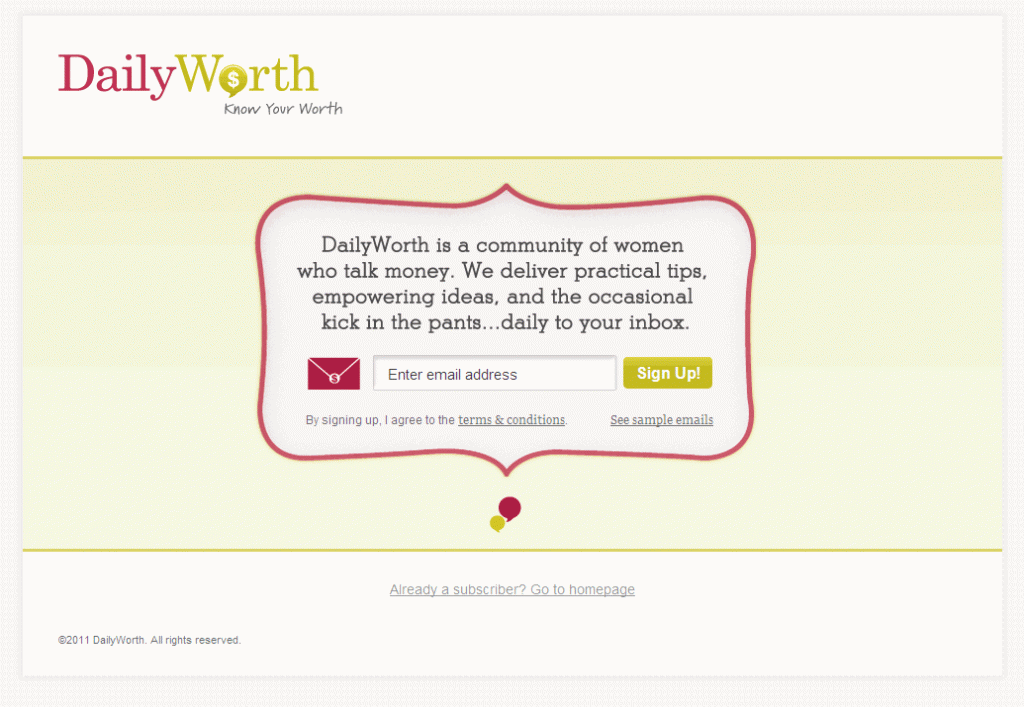 This example is from PR Web, a press release distribution company. See how this page has no navigation. They want you to focus on one decision: do you want these tips enough to share your contact information? They use the 25% discount as an added incentive to get you to do this.