Success with digital marketing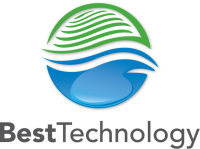 A regional manufacturing equipment sales group takes a very different approach to web presence and digital marketing, propelling them to become a nationally and internationally recognized subject-matter expert and leader in industrial equipment.
Best Technology is a leading supplier of chemical process, electropolishing and passivation equipment for the medical and aerospace industries.
While some may not see annual growth rates of 20-50% gross profit aggressive, compound it 6 years straight and the numbers become staggering.
Using the Marketing Zone strategy of comprehensive SEO, these are the results from transforming from a traditional industrial marketing model to inbound leads and sales through web presence. Best Technology achieved success by becoming the internet thought leader and subject-matter experts in chemical process manufacturing equipment.
Put an end to cold calling
When Mike Bangasser joined the company, he received an encyclopedia-sized phone book of American manufacturers known as the Thomas Register, and instructions to start cold calling.
It wasn't easy to locate potential customers out of the phone book, or even with participation in expensive trade shows.
Mike dedicated his efforts to develop a website that would provide valuable information that his engineering customers needed.
In time, the website became a resource for the industry and a destination for search-engine traffic.
Now the owner of the company, Mike has led Best Technology to a web-based, inbound sales model, with a national and international customer base, and a bright future.
Building on the success of Best Technology, he started Marketing Zone to help other manufacturing and industrial companies achieve similar success of Best Technology. To learn how your company can benefit from the Marketing Zone strategy, contact us today.